Our Company Values

---
At firmus energy, we believe the best way to create a culture to be proud of is by living the values that are closest to our hearts.
Our four values reflect who we are, how we do things, and where we increasingly want to be.
Empathy
We put our customers first. We deliver great customer service by focusing on understanding and meeting our customer's needs simply, efficiently and courteously.
Clarity
We keep it simple. We listen carefully and communicate clearly. We aim for a shared understanding.
Integrity
We are open and honest and won't let you down. We work in an ethical and straightforward way and honour commitments and promises we make.
Teamwork
We work together as one team.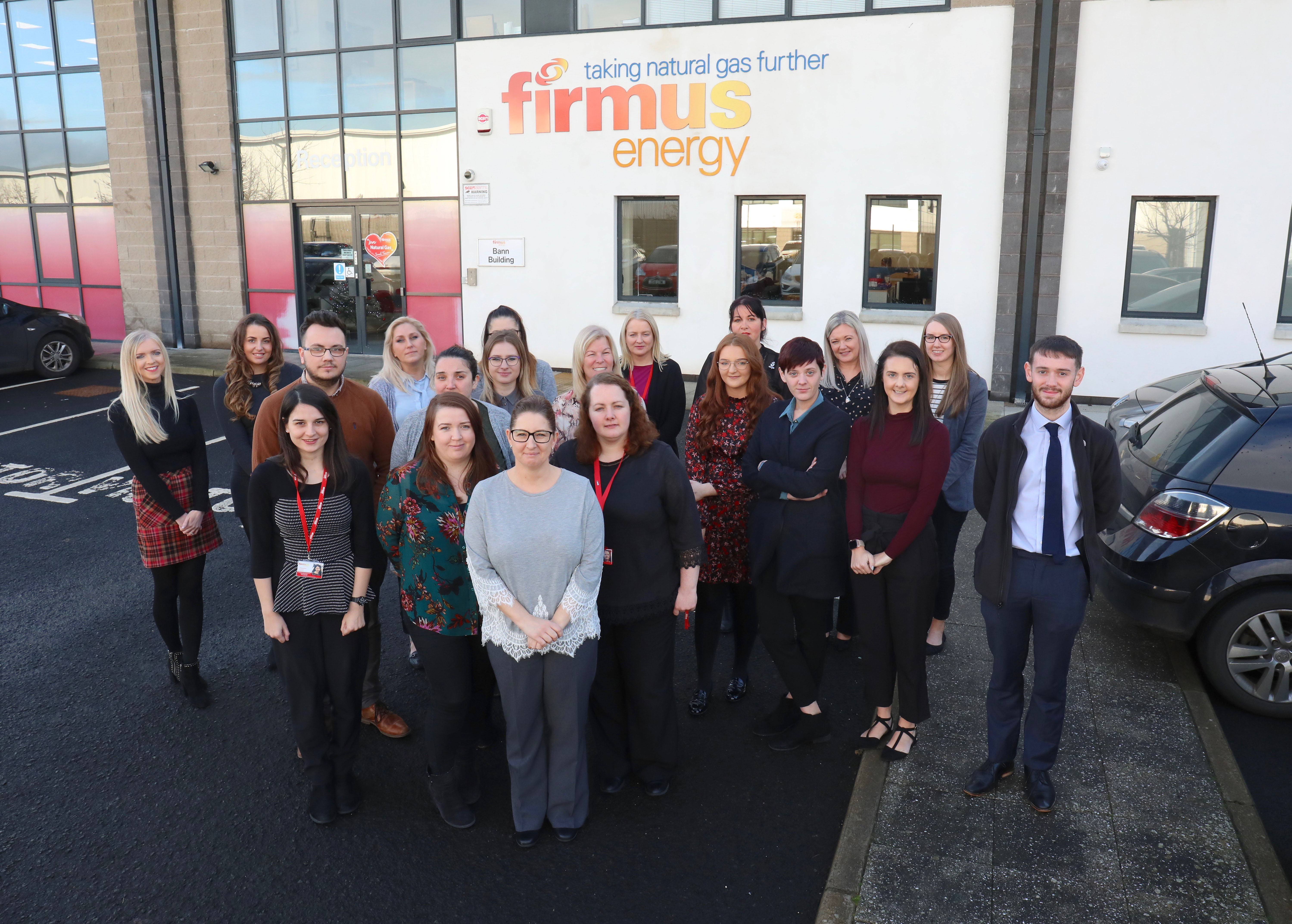 NI Diversity & Inclusion Charter Mark
firmus energy has been awarded Legal Island's NI Diversity & Inclusion Charter Mark in recognition of being a diverse and inclusive workplace, not least demonstrated by our current 50 / 50 gender split which is far from typical in the STEM / energy sector.
Aside from this, the judging panel were impressed with our recent roll out of eDiversity training across the organisation to all staff as well as other inclusive measures that we have adopted such as our Right Track, MD Talkback and other transparent communication channels to allow every staff member to have a voice.
While we will continue to strive towards becoming fully inclusive and diverse it is worth remembering that to us inclusion is much more than celebrating the protected characteristics covered under equality legislation, but is about making very deliberate efforts to promote a family-feel culture where we strive to make everyone feel respected and valued.