Our natural gas network

---
In March 2005, firmus energy was awarded a licence to develop a new natural gas network outside Greater Belfast, from L'Derry in the North West (NW) to Ballymena and from Antrim to Newry along the South North (SN) pipeline.

Before the towns could be developed for natural gas, two key transmission pipelines were required to transport gas from Carrickfergus (where natural gas comes into Northern Ireland from Scotland) to the towns in the North West and South North of the province. These two pipelines were built and are operated by BGE (Northern Ireland).
New gas networks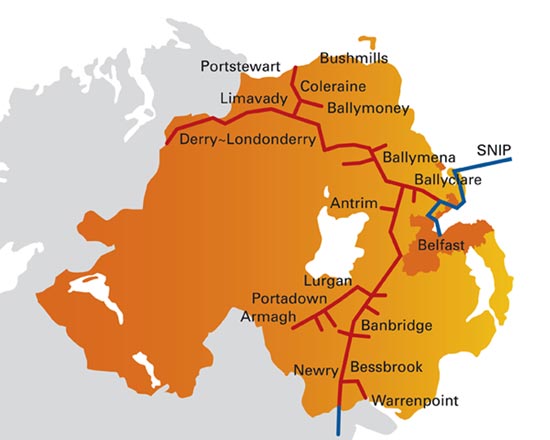 Following the completion of the North West pipeline in 2004, and the South North pipeline in 2006, firmus energy was able to build the new gas networks in each of these towns across Northern Ireland. These towns include:
• Ahoghilll • Antrim • Armagh • Ballyclare
• Ballymena • Ballymoney • Banbridge
• Benburb• Bessbrook • Blackwatertown
• Broughshane • Bushmills • Camlough • Coleraine
• Craigavon • Cullybackey • Doagh
• Londonderry~Derry • Laurelvale • Limavady
• Loughgall • Lurgan • Macosqiun
• Maghaberry • Magheralin • Moira • Moy
• Newbuildings • Newry • Portadown
• Portstewart • Richhill • Templepatrick
• Tandragee • Warrenpoint
Cost effective connection
The basis of firmus energy's licence is that we will bring natural gas to areas where it is economic to do so. We will bring natural gas to areas and connect customers where the costs of construction can be recovered over our 30 year licence period.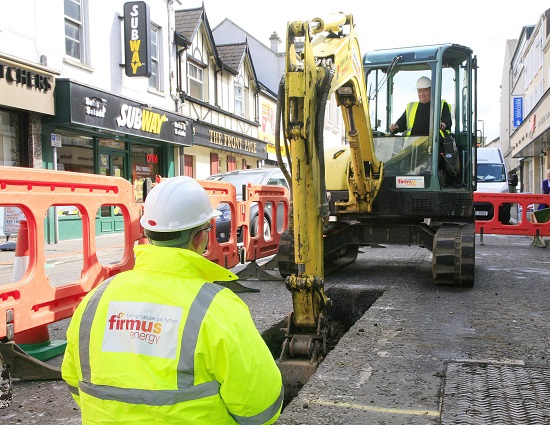 Since we set up operations in 2005 we have:
Invested over £100m building our network,
Laid over 1,600km of mains pipes across Northern Ireland,
Connected thousands of domestic and commercial customers
Displaced 1,000,000 tonnes of CO2 emissions across the province.
Maintenance & gas safety
Safety is our number one priority. In bringing gas to each of the towns, firmus energy works to the Institute of Gas Engineers and Managers standards and our Safety Policy is scrutinised and overseen by the Health and Safety Executive in Northern Ireland. All maintenance of firmus energy plant and equipment is planned in advance, coordinated directly with firmus energy customers and carried out to the highest international safety standards.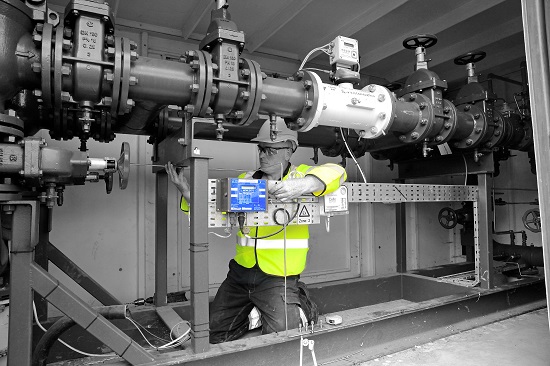 Transitioning to the future
firmus energy is committed to carving a greener future for decades to come and our natural gas infrastructure has a key role to play in getting Northern Ireland to net zero. This video takes a closer look at hydrogen and its potential to tackle the hard-to-decarbonise sectors – heavy industry and domestic heating.
Video Key Points:
Hydrogen production and use scenarios vary widely, but most net zero forecasts envisage a considerable growth in hydrogen use across sectors, from 150 terawatts to almost 600 terawatts by 2050.
HyDeploy is the first project to successfully inject a blend of up to 20 vol% of hydrogen into a gas network in the UK.
B9 energy and firmus energy have identified a location and are currently investigating the possibility of a trial to inject hydrogen into a section of the natural gas network at the old Michelin site in Ballymena.