Safety & Maintenance

---
How do I turn on & off the natural gas meter? Opening the valve.
When you open your meter the pipe work on the left hand side has a lever on it, this is known as the Meter Control Valve or Emergency Control Valve. This is the isolation point in case of an emergency.
To operate
Simply turn the lever to the closed position as indicated, this should fall to the close position.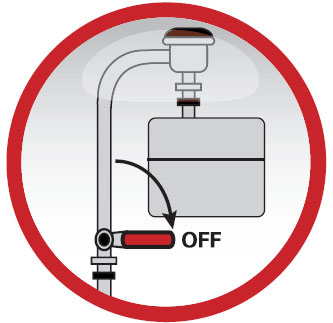 ---
The response time for reply to your query is 24 hours (Excluding weekends and Bank Holidays).
If you have an Urgent Query, please contact our customer services team on: 0330 024 9000