Safety & Maintenance

---
What is Carbon Monoxide?
Carbon monoxide (CO) is a colourless, odourless, tasteless, poisonous gas produced by incomplete burning of carbon-based fuels, including gas, oil, wood and coal.
Carbon-based fuels are safe to use. It is only when the fuel does not burn properly that excess CO is produced, which is poisonous. When CO enters the body, it prevents the blood from bringing oxygen to cells, tissues, and organs.
You can't see it, taste it or smell it but CO can kill quickly without warning.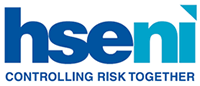 [content retrieved 02/07/2015]
If you have appliances that use fossil fuels, make sure they are serviced and maintained regularly and by a competent person. You can find a registered gas safe installer here
---
The response time for reply to your query is 24 hours (Excluding weekends and Bank Holidays).
If you have an Urgent Query, please contact our customer services team on: 0330 024 9000