Our Sustainability Manager, Neil Gallagher shares his knowledge on sustainable ways of living and advances in the energy market, for example; Did you know that Biomethane obtained from cattle manure and straw will be used to fuel our current natural gas homes and businesses in the future?
With incredible insights and knowledge, we are delighted to give our customers the chance to engage with Neil as we launch "Ask Neil" as we put the spotlight on sustainability.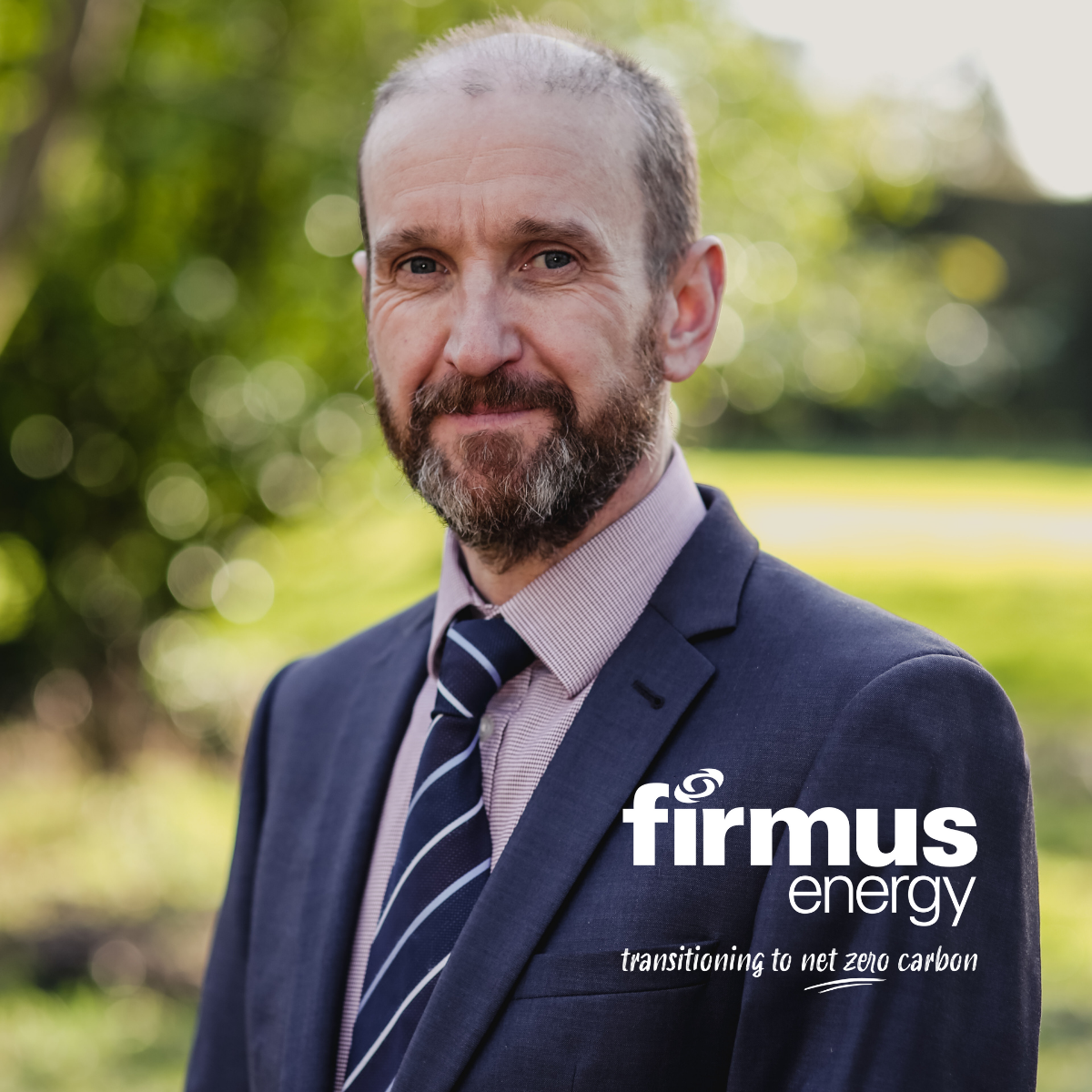 This week Neil outlines the essence of sustainability and how firmus energy are taking steps to transition to a net zero carbon future.
What does sustainability mean?
Sustainability has many meanings, from applying the three principles of Reduce, Re-use, Recycle to much more complex principles. The simplest reasoning is living responsibly by means that have as little negative impact on the world around us, both to the environment and community.
Does firmus energy have a sustainability strategy?
Yes, we do indeed! In 16 years of operating, we have removed thousands of tonnes of carbon dioxide emissions by switching customers to natural gas.We know natural gas isn't the perfect solution for a net zero carbon future so we're actively working with all of the Gas Transmission and Distribution Operators in NI and further afield to move towards the use of renewable gas sources such as biomethane which produces gas from food and farm waste.We are also looking towards the future when renewable Hydrogen, made using excess renewable electricity from windfarms and solar farms, will hopefully become a constituent of the gas which we distribute to our customers.Perhaps we will ultimately transport 100% hydrogen in the future... watch this space!
Have you got a question for Neil? Email: marketing@firmusenergy.co.uk