Exams are finished, report cards have been sent and the last of the school bells are ringing indicating Summer 2021 is officially here, however this means for a lot of us we will be juggling childcare with working in A busy home environment
As we begin to adjust to hybrid working social media has been flooded with people attempting to maximise their space, setting up makeshift workstations around the home; corners of kid's bedrooms, the kitchen counter and under the stairs to name a few creative places we have seen, but throw in the chaos of looking after kids, a few dogs and cats with no summer escapes to look forward to then suddenly home isn't quite the sanctuary it used to be.
If your running low on space then natural gas can offer a solution. When you switch to natural gas from oil you can get rid of the tanks in your roof space, the hot water cylinder in the hot press, and the oil tank in the garden too – allowing you to reclaim a whopping c. 75sq feet of space from your home which opens up lots more space for the full family.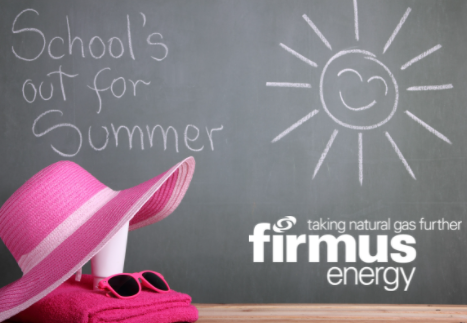 Does the idea of having an extra room appeal?
Removing the hot water tank and pipework from your attic could mean a loft conversion is possible. Converting loft space provides extra space, whether for an extra living room, home office, or bedroom and bathroom. The opportunities don't end there. With natural gas, the hot water cylinder in the hot press is taken away which suddenly opens up possibilities for a brand-new office area, playroom, or much-needed storage for toys and crafts.
The extra space doesn't stop inside your home, by installing natural gas you can say Goodbye to the oil tank in your garden too. Our customer Adam recently converted his home in Portadown from oil to natural gas he said 'The gas is brilliant, the kids can play safely in the garden where we can see them while we can work away.' For Adam's family, the switch has been significant in freeing up much needed space to create new playing zones for the kids, keeping them active and entertained.
Make sure your place is a happy space for the family and invest in the ultimate home improvement, right now firmus energy has a number of brilliant offers making it even easier to switch. Choose from 0% finance which means you can spread the cost of installing natural gas over two years or £200 cashback. You'll also be doing your bit for the environment by reducing carbon emissions by up to 48%*
To date, over 100,000 customers have connected to natural gas with firmus energy and are enjoying the benefits that natural gas brings every day.
So what are you waiting for? Find out if you say Goodbye to your oil tank and create a happy place by heading to firmusenergy.co.uk/morespace or calling the team on 0330 024 9000.