Mulling around this Christmas, with firmus energy, natural gas.
Natural gas is a game-changer when it comes to having a cosy and welcoming home over the festive season, and while this year, Christmas may not be filled with as many social occasions as we would like, there's no reason why our homes shouldn't form the cosy backdrop we need this Christmas.
Our customers frequently report that they love cooking up a storm on their natural gas hobs so with plummeting temperatures and cosy nights in it was no surprise to hear that many have been getting creative making delicious homemade mulled drinks that warm the soul and soothe the stresses of Christmas shopping!
Whether it's a casual night in for two or your entertaining friends and family indoors or out, a comforting glass of spiced mulled wine will ensure that Christmas arrives with smiles all round.
firmus energy has the ultimate recipe for Christmas in a glass, to help you create a cosy atmosphere in your home this Christmas…
Christmas in a glass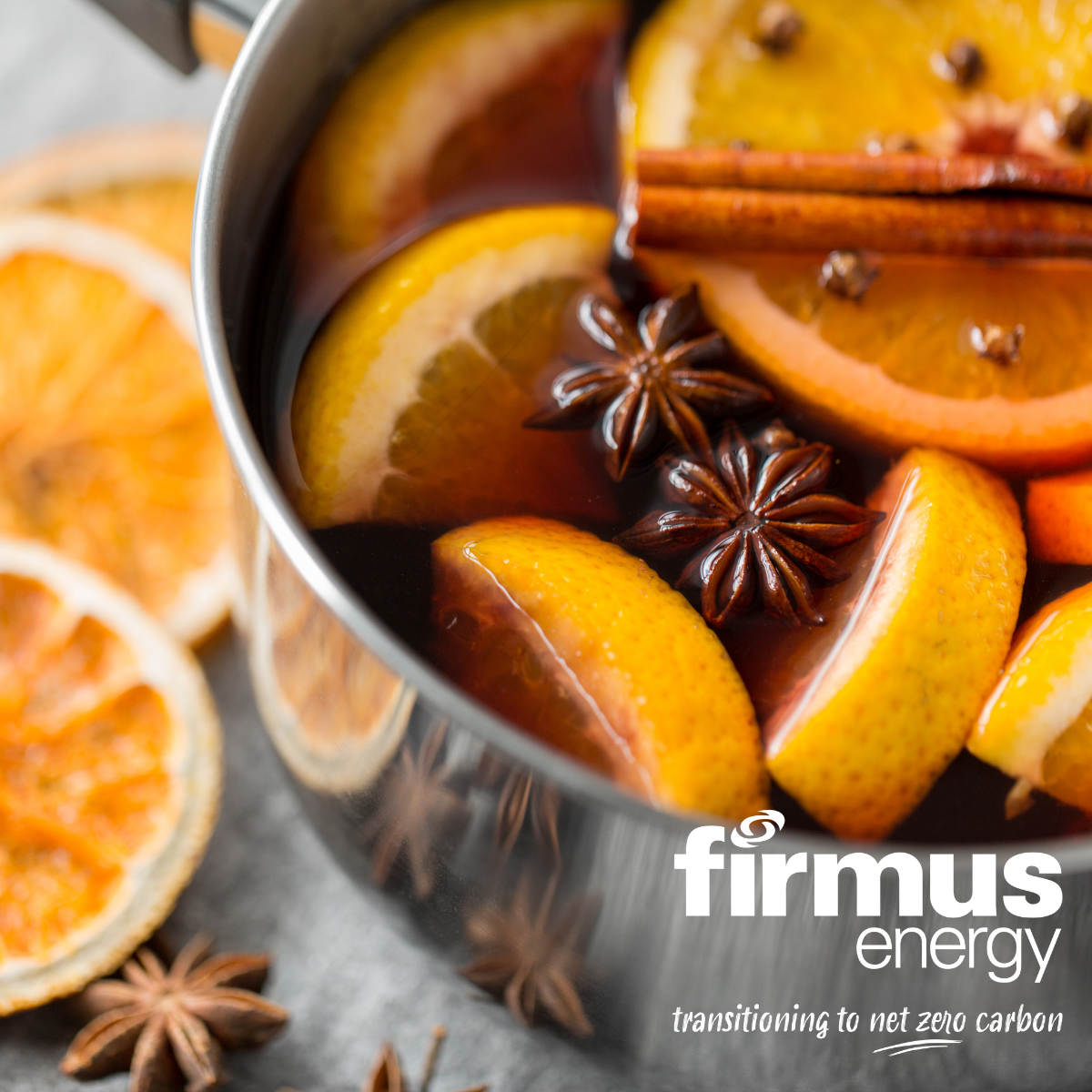 Ingredients (serves 4)
· 750ml bottle red wine
· 1 large cinnamon stick
· Handful of bay leaves
· 1 vanilla pod
· 2 star anise
· 4 cloves
· 2 strips lemon zest, pared using a vegetable peeler
· 100g caster sugar
· 4 clementine's
· 20g grated nutmeg (Optional)
Method
STEP 1
Put the cinnamon, bay leaves, vanilla pod, cloves, lemon zest and sugar in a large pan, add peel and juice of clementines, nutmeg, and 200ml red wine.
STEP 2
Simmer gently on your natural gas hob until the sugar has dissolved and then bring to the boil for 4 minutes or until you have a glossy syrup.
STEP 3
Return to a simmer and add the star anise and remaining wine, after 5 minutes when warm and delicious, ladle into heatproof glasses, garnish with generous chunks of clementine and serve.
To date, over 108,000 customers across Northern Ireland use natural gas supplied by firmus energy and are enjoying the benefits that natural gas brings - from constant hot water to instant heating, flexible cooking, with the added comfort of never running out of fuel. Whatever the occasion, natural gas will make your home special all year round.