firmus energy Finance Director Denise Curran spoke with the Institute of Directors recently to discuss on the importance of investing in your staff and creating a workplace culture and environment that allows people to excel at their job.
firmus energy is headquartered in Antrim and has been constructing its Ten Town natural gas network between Warrenpoint and Derry/Londonderry since 2005 and it currently supplies over 108,000 customers across Northern Ireland. It's people, contractors and installers have been instrumental to it connecting more than 55,000 homes and businesses in its own network areas.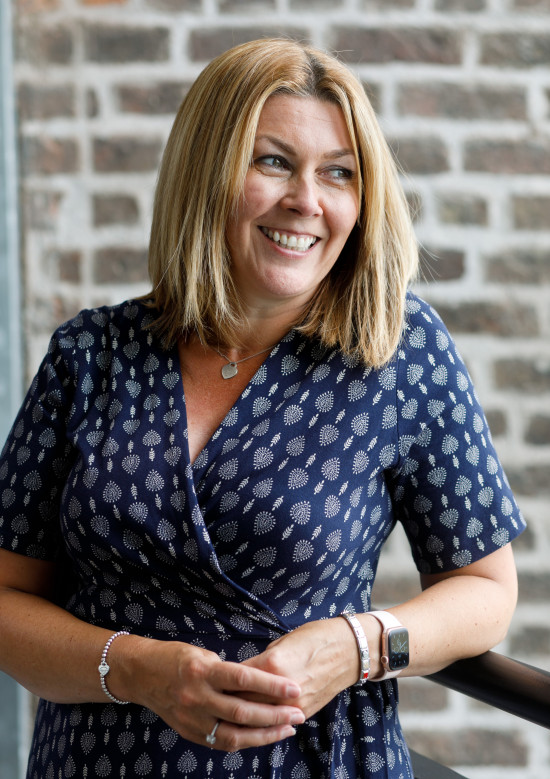 "Investing in our people and becoming an employer of choice has been key to attracting and retaining the right talent. As well as employing over 120 members of staff, we also directly support 140 contractor staff who lay our gas mains, as well as the installers who provide the fitting services.
"We supply gas to a broad range of customers including homes, factories, universities, schools, hospitals and all civil service buildings across Northern Ireland, so reliability is crucial. That has been particularly apparent over the last 18 months. When many other businesses, including our customers, had to close, we had to adapt.
"The way in which our colleagues have responded to the pandemic has been fantastic. In addition to working from home at short notice, our staff phoned customers on our firmus care list to offer assurance and find out if they needed any additional support.
"Our Board recognise that if we are to continue growing and make the transition to renewable gas sources, we need to continue investing in people. I am in no doubt that our people can take us to the next stage as we work with industry colleagues and government to respond to climate change.
"Our existing network is a ready-made carbon saving solution, not only for new connections but for new sources of gas. 2021 will see almost 200kms of mains laid, the most substantial network build programme in the company's history. That makes it an exciting time to be working at firmus energy.
"To achieve our ambitious plans for the network and respond to climate change, we have set ourselves the target of moving firmus from a 'good to great' place to work. Our Re-energising Project is designed to help position firmus energy as an employer of choice; both for the benefit of our people and the organisation. We are committed to providing clear career pathways and highlighting opportunities that exist within the company to lead a long and fulfilling career. Over 20% of our staff have 10 or more years of service, and the business has also grown significantly in the last 16.
"Our engineering team regularly renew their site qualifications and are on various development programmes from NVQ to chartered engineer status and all 120 members of staff are put through City&Guilds energy efficiency training. All of this has fed into the company attaining Gold Investors in People accreditation in 2019.
"As we continue to grow our business and lead the way on injecting biogas and hydrogen into our network, we are able to offer excellent opportunities."
To read more about firmus energy visit firmusenergy.co.uk