This is Energy Saving Week and firmus energy are proud to support this initiative in collaboration with a number of other organisations and energy providers. This week we will take part in the Energy Saving Week roadshow in shopping centres across Northern Ireland (shown below) to offeradvice on how to reduce your energy costs.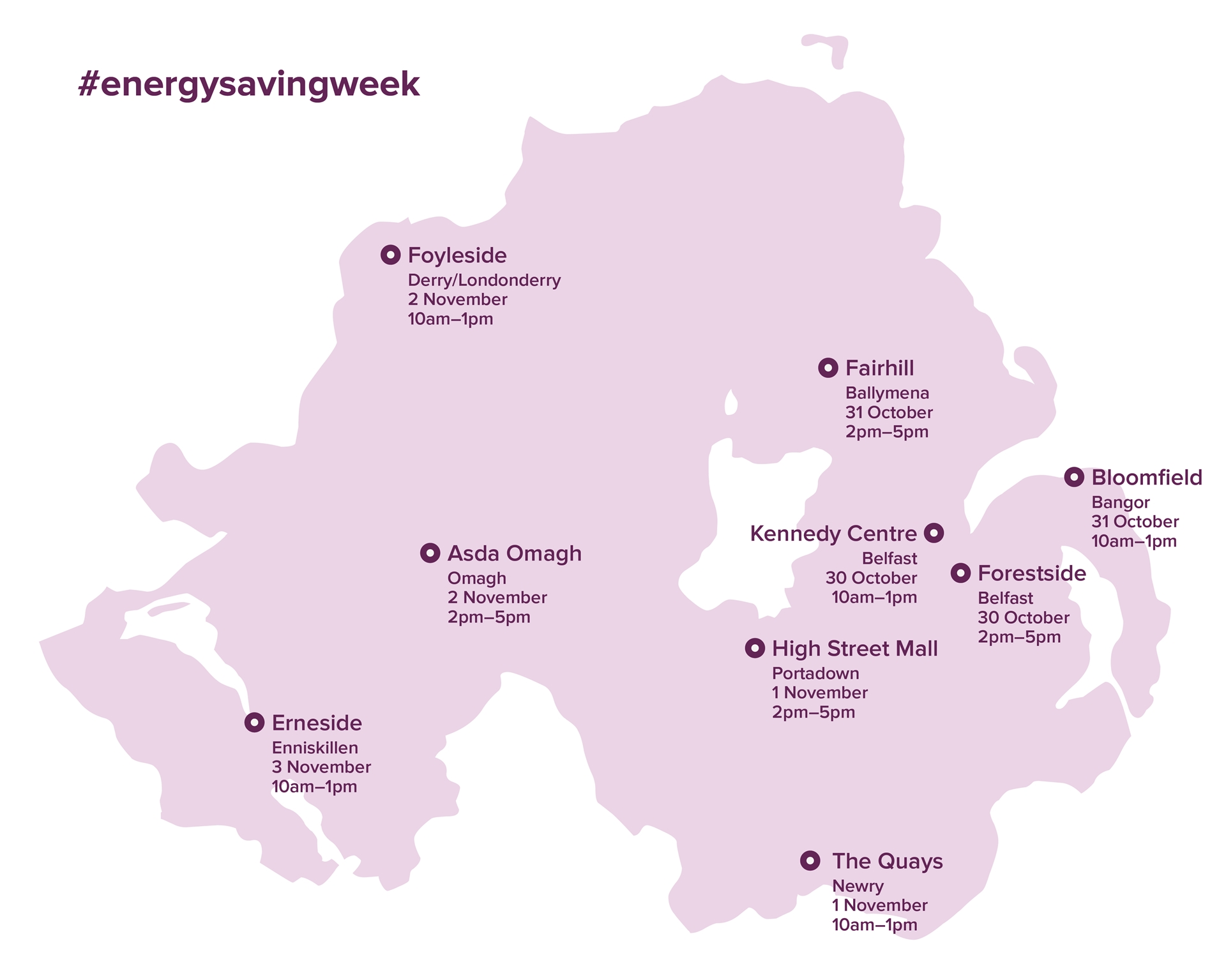 In preparation for Energy Saving Week, we have listed our top 10 tips on how best to reduce your energy consumption, make a difference to the environment and save money in the process!

Energy Saving Weeks Top Tips

1. Consider upgrading your old inefficient boiler
Upgrade to natural gas this winter and you will get a new 'A' rated natural gas boiler which is over 90% efficient, compared to around 70% for an old boiler over 15 years old. This means more heat for every pound you spend! (Source: SEAI)
2. Instant hot water
Using a high efficiency natural gas combination boiler means that you only heat the water you use which means reducing hot water wastage in the home.
3. Check your taps!
A dripping hot water tap wastes energy and in one week wastes enough hot water to fill a bath!
4. Temperature controls
When you upgrade to natural gas this winter you can get new modern controls so you can adjust the house and room temperature to your own personal comfort level. This will prevent wasteful heating and by reducing your room temperature by just 1°C could cut your heating bills by up to 10%.
5. Thermostatic radiator valves (TRV's)
These are placed on radiators around the home making it possible to control the temperature in each room. For instance, in rooms that are not used regularly you can turn the heating down low to make sure your natural gas system is highly efficient.
6. Use your appliances more efficiently
Invest in an energy efficient natural gas tumble dryer- some of the most efficient cost as little as £30 to run over the year, compared to a traditional tumble dryer that could cost up to £100. (Source: www.whiteknightdryers.com)
7. Powerflushing
When you upgrade to natural gas your existing heating system pipework and radiators will be powerflushed. This helps to remove the build-up of dirt and sludge removing cold spots to give your radiators even heat, making your heating system more efficient.
8. Switch to energy saving light bulbs
Energy saving light bulbs last up to 10 times longer than ordinary light bulbs and can save you £9 per year in electricity (and 47 kilograms of CO2), or £60 over the bulb's lifetime.
9. Don't over fill the kettle
Only boil as much water as you need (but remember to cover the element if you're using an electric kettle).
10. Close your curtains
Always remember to close your curtains at dusk to stop heat escaping through the windows.
For further free and impartial advice, call the Energy Saving Trust on 0300 123 1234