Easter 2021 is here, whilst getting away to explore the great outdoors is limited it doesn't mean the fun has to be! Break the mould this Easter and entertain your flock at home with the help of some firmus energy tips on entertaining at home. We have plenty of family-friendly activities to keep the kids active and engaged in some thrilling Easter trails whilst making the most of the space at your place.
After months of working, living, and playing in the house does the idea of more space for the kids to play outdoors, space to sit, relax, or entertain call your name?
If so, did you know that natural gas will offer you a solution? If you haven't already got natural gas you can get more space at your place by installing it. That's because when you switch to natural gas from oil as well as removing indoor tanks you can also get rid of the oil tank and oil boiler in the garden – allowing you to reclaim a whopping c. 75sq feet of space from your home which opens up lots more space for family fun. That's enough room for a garden shed, a kids activity play area, a greenhouse or even a fancy BBQ/Pizza oven area.
Hello, garden redesign. From climbing frames and mud kitchens to relaxing dining and outdoor exercising. Now you can!
firmus energy natural gas is the ultimate home improvement. Not only do you get more space at your place but you'll get all the normal benefits too including instant heat, smart controls, endless hot water, and the peace of mind of never running out. You'll also be doing your bit for the environment by reducing carbon emissions by up to 48%*.
Right now firmus energy has a number of brilliant offers making it even easier to switch. Choose from 0% finance which means you can spread the cost of installing natural gas over two years or £200 cashback.
So what are you waiting for? Find out if you can gain more space at your place by heading to firmusenergy.co.uk/gas or calling the team on 0330 024 9000.
To date, over 100,000 customers use natural gas supplied by firmus energy and are enjoying the benefits that natural gas brings - from constant hot water to more space in the garden, more efficient boilers to simply being a better choice for the environment. Homes and businesses interested in making the switch to firmus energy natural gas can find out more by calling 0330 024 9000 or visiting www.firmusenergy.co.uk
Follow our step-by-step guide to throwing the perfect treasure trail for your little lambs.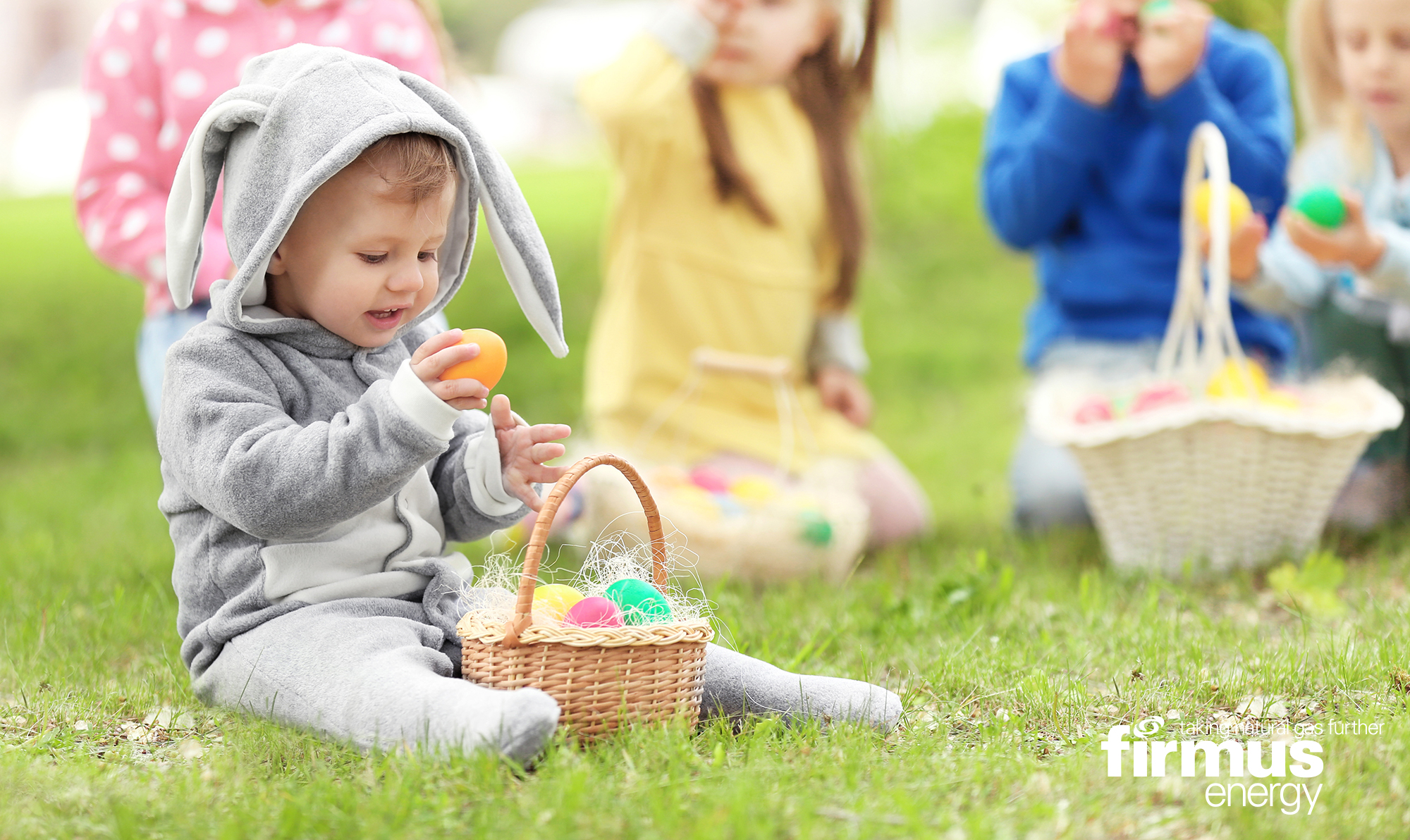 Trail 1: Activity filled eggs.
Using some plastic eggs, rather than filling them with chocolate fill them with fun tasks and activities to do, such as standing on one leg for a minute or doing 10 star jumps before going off to find the next egg.
Trail 2: Turn your egg hunt into a scavenger hunt.
Using clues to find the next egg along the trial, this is sure to keep the kids busier for longer.
Trail 3: Golden egg.
Hide a few "golden eggs" for kids to find, then at the end allow them to swap this for a bigger spot prize!
Trail 4: Lego Easter egg hunt.
Hide pieces of lego in plastic eggs, once they've completed the hunt then they can build their lego!
Trail 5: Treasure map.
Just like hunting for pirate's treasure, create a map of your house or garden, and X marks the spot!