From Chaos home to happy yogi zone, Natural gas offers flexibility for the entire family
Find your flow this Summer, wave Goodbye to your oil tank and your stresses too!
As we enter the latter half of the Summer holidays, we can often find ourselves a little overwhelmed but don't worry you're not alone. Over the Summer months we hear from switchers facing challenges which include "No hot water for the breakfast dishes never mind a shower, the laundry baskets overflowing, the kids are raiding the fridge again, I've heard "MUM" at least 100 times and it's only 11 am." We can't wave a magic wand but please believe us when we say that natural gas is the perfect supplement to ease family life!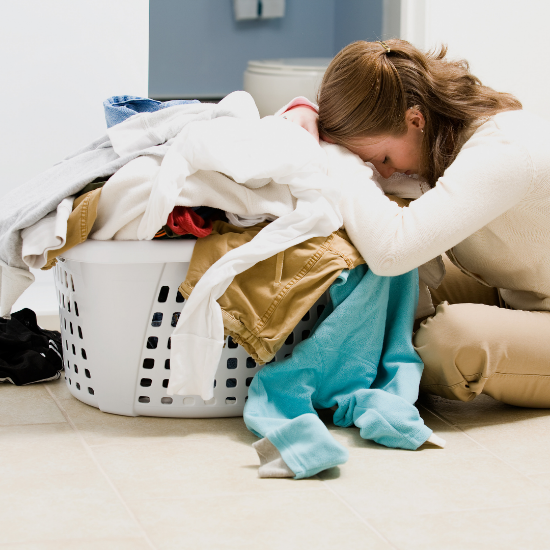 Did you know that when you switch to natural gas from oil as well as removing indoor tanks you can also get rid of the oil tank and oil boiler in the garden.
With plenty more space you could create a playing zone for the kids, an exercise haven for yourself, or maybe just a place to escape the house with a coffee or stretch away the pressures of family life. Inside the home you can transform unloved areas such as the hot press into a toy storage cupboard, a wardrobe, or maybe even a laundry room, the options are fully flexible to ensure they measure up for your family's needs.
What makes natural gas the perfect medicine for any family home isn't just the additional space that it offers, one of the biggest conveniences is that natural gas offers the freedom of having instant hot water available on tap 24/7.
Yes, you read that right – instant hot water without having to put the radiators on! You can say goodbye to an overheated home, no more waiting on the immersion heater, and never having the disappointment of the bath or shower running cold ever again!
If you have a hot tub or paddling pool the instant hot water also stretches outside your home and can be used to reduce the wait meaning you can enjoy an impromptu dip to wash away the day's challenges without any pre-planning.
At firmus energy we pride ourselves on customer service, with a customer satisfaction rating of over 98% we know a thing or two about what makes our customers happy and we have heard of customers up and down the country improving their homes and wellbeing too all thanks to natural gas. Jen in Ballymena's found her zen transforming her garden into a breathing space, Karen in Portadown's been practicing Sun Warrior in her yoga quarter, Tommy in Dollingstown's been hopping straight into his hot tub for post-football recovery and the Jones in Derry/ Londonderry are in full flow with mum working up a sweat in the garden whilst topping up the kids paddling pool with Instant hot water to ensure some heat even on the dullest of days. With natural gas, the most stressed of homes can be transformed into happy smiling homes.
If you're dreaming of a happy harmonious summer then why not invest in your home with the ultimate stress buster for the entire family, right now firmus energy has a number of brilliant offers making it even easier to switch. Choose from 0% finance which means you can spread the cost of installing natural gas over two years or £200 cashback.
To date, over 108,000 customers have connected to natural gas with firmus energy and are enjoying the benefits that natural gas brings every day. You'll also be doing your bit for the environment by reducing carbon emissions by up to 48%*.
So, what are you waiting for? Find out if you can say Goodbye to your oil tank and create a happy place by heading to firmusenergy.co.uk/morespace or calling the team on 0330 024 9000.
*Information based on switching from a non-efficient oil system to an efficient gas boiler, based on average annual consumption.
If you are feeling inspired to find your flow then check out some of our stress-busting yoga poses and let natural gas wash away your stresses.