Earlier this month our engineer Emma dusted down her PPE and sat down for a chat with Women in business to discuss how she's celebrating being a successful female in a typically male-dominated field and what the future holds. With a passion for engineering and plenty of drive Emma won't let anything stand in the way of her success, read what she's got to say below.
'I'm a Graduate Engineer at firmus energy, a Northern Ireland based Natural Gas Distribution and Supply company. I've always had an interest in technology and maths which led me to studying a degree in Mechanical Engineering at Queen's University, Belfast. Throughout my degree I completed a placement year at firmus energy, this provided me with so many great experiences and opportunities. It also increased my confidence and technical abilities, and as a result I was able to achieve an Engineering Leaders Scholarship with the Royal Academy of Engineering. This scholarship allowed me to avail of an amazing mentoring and training programme as well as funding to explore different skills and passions. After I graduated, I returned to firmus energy and joined the construction team. Where I am responsible for the design and build of natural gas mains and services for firmus' social housing programme and new build sites.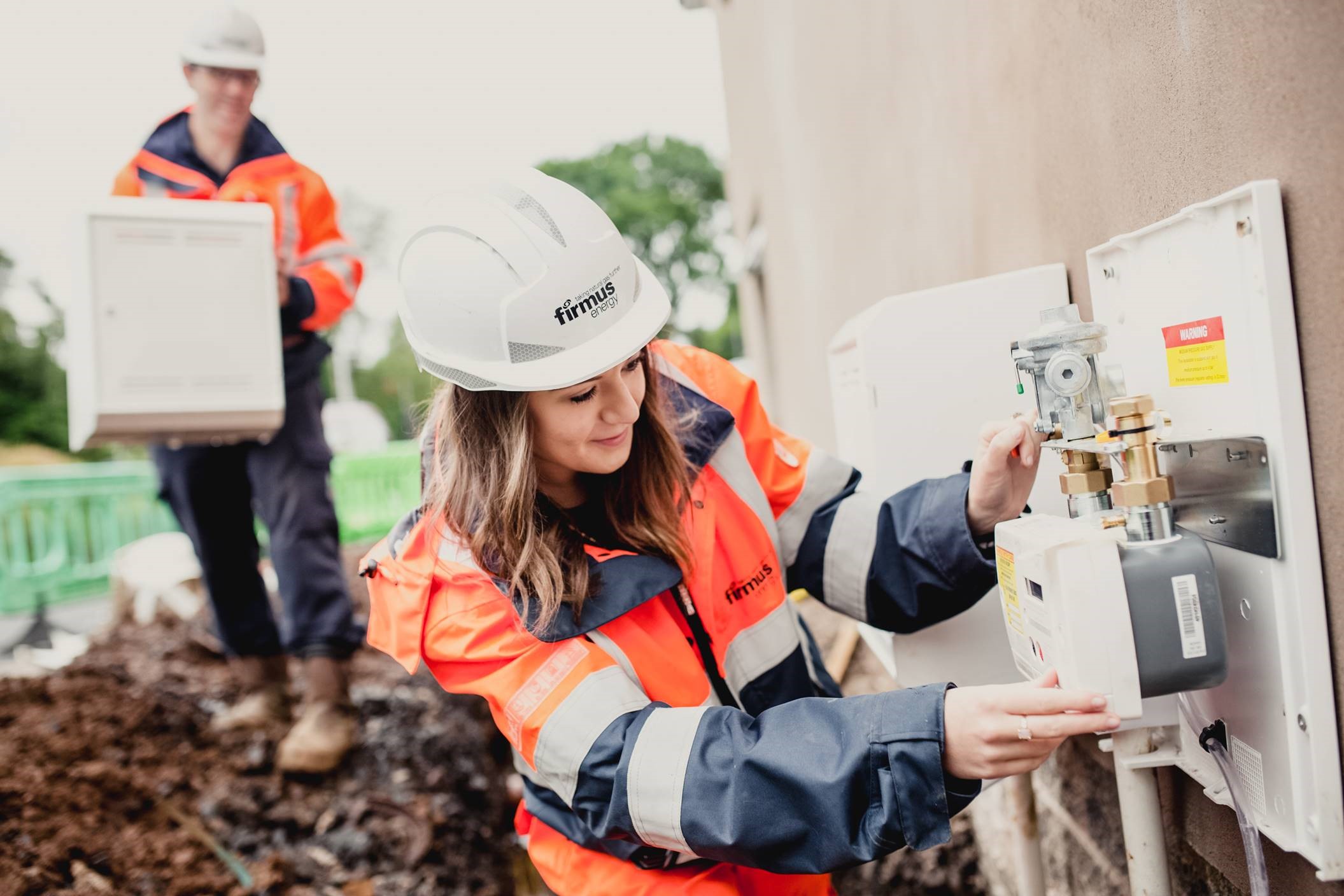 As a female in construction and energy it can seem quite overwhelming at times, being in such a male dominated field. It's been great to get involved with Women in Business and connect with other females in similar positions. It's really inspiring to hear about other women's career paths and their successes. Through a recent YWN mentoring session I was able to ask so many questions and get good, open and honest answers from other women who had already faced the same challenges. Whether it's how to communicate effectively, climbing the career ladder or navigating specific situations, being able to chat things through and have others give advice was really helpful. Some of the best advice I was given was to be authentic and be you. As a female engineer sometimes, I think we can try so hard to fit in, but it's good to be reminded that we should celebrate our differences.
The change and perceptions regarding females in construction in general are also rapidly shifting and that's something that is very inspiring for the future, I believe that it's clear that the days of engineers being stereotyped as strong males are a thing of the past and it's fantastic to see that being celebrated by both colleagues and customers.'